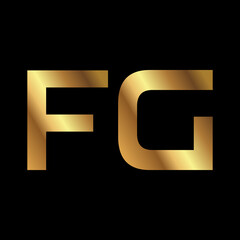 Federico Guerra
3D Computer Graphic Generalist
Milan, Italy
Summary
I am a 3D Graphic Generalist, I've been handling projects in 3D since the University period where I led an activity for the digitalization of the city of Pavia in 16th century. After University period I took a Master about VFX and Gaming at Event Horizon School.
I like to think systemically but understanding the details. I like to experiment and rationalize. I am always on the lookout trying to understand processes and people and keeping an eye on ways to improve the usual way of doing things. I am focused on integration and easying workflows.
Linkedin Profile : https://www.linkedin.com/in/federico-guerra-817616161/?locale=en_US
80.lvl Profile : https://80.lv/RFP/p/federico-guerra
Instagram Profile : https://www.instagram.com/guerra_cgeneralist/?hl=it
Skills
Compositing
Rendering
Shading
3D Modeling
Character Modeling
Digital Sculpting
Hard Surface Modeling
Lighting
Prop Modeling
Texturing
Shaders
PBR Texturing
Physically Based Rendering
Tracking
Vfx
Software proficiency
Productions
Commercial / Advertisement

Virtual Reconstruction of Pavia in the 16th Century

Year

2018

Role

Character Artist, Environment Artist, Project Supervisor

Company

University of Pavia
Experience
Computer Graphic Generalist - Creative Production Analyst at Accenture Song

Milan, Italy

3D Computer Graphic Generalist and Python Developer for 3D Engines like Autodesk Maya.

3D Computer Graphic Generalist at TXT e-Solutions

Milan, Italy

December 2019 - July 2021

Working with Military and Aerospace Projects about Augmented, Virtual and Mixed Reality.

Most of them regards Virtual Training for Pilots (Eurofighter M346 Cockpit recontruction for Simulator Training), Enginees (Procedures for virtual reconstruction of complex tasks), Simulations (Reconstruction of virtual environments used to recreate and analyze physical events).

I'm also a Python developer for internal tools used to speed up the working pipeline.

Project Leader at University of Pavia

Pavia, Italy, Italy

January 2016 - September 2017

Virtual reconstruction of the city of Pavia in the 16th century.

Objective: to create an accurate and realistic view of the city starting from a tapestry dated to that historical period.

I covered all the production tasks.